I haven't done an outfit post in a while.....woops!
The other day was my grandpa's birthday, and we all went out to dinner to a great little Italian restaurant in Mission Viejo.
Afterwards we stopped at Claim Jumper for some chocolate motherload cake...MMMM! (: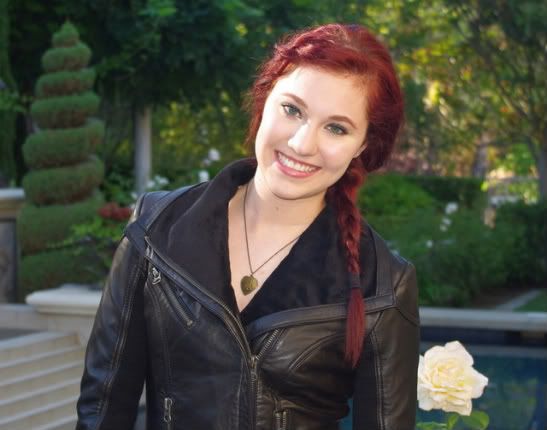 My hair was being temperamental, so I managed to smooth it into an Alexander Wang inspired side braid....I wish my hair was longer :(
I wore a BDG shell pink shirt and J Brand cords, with my favorite Boutique 9 boots.
And of course, my trusty leather jacket (:
xoxoxoxo