I wore this amazing vintage jacket to my friend Anna's high school graduation- I was trying to find something to wear, and my mom walked into my room with this glorious jacket. Isn't it gorgeous? It has all these ornate buttons on it, which makes it quirky. Yes, it has shoulder pads, but I'd say they work. I wanted the focus to be on the jacket, so I toned down the rest of the ensemble, and pulled my hair back.
Nina K jacket worn with white tank, Ann Taylor jodhpurs, Michael Kors heels, and Marc Jacobs watch.
My favorite button is one the right pocket; the beautiful square one.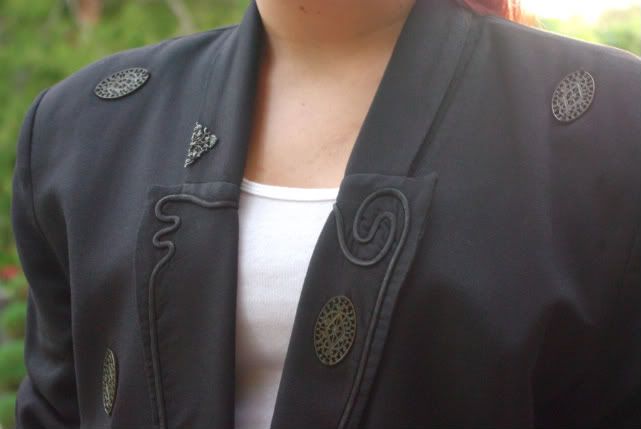 Even the lapels are detailed!
These shoes are surprisingly stable for their height. I had no problem walking in them- and they're 5 inches tall! I love the detail on the straps.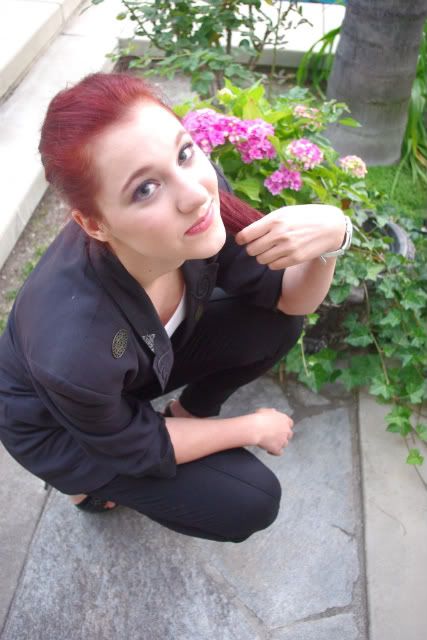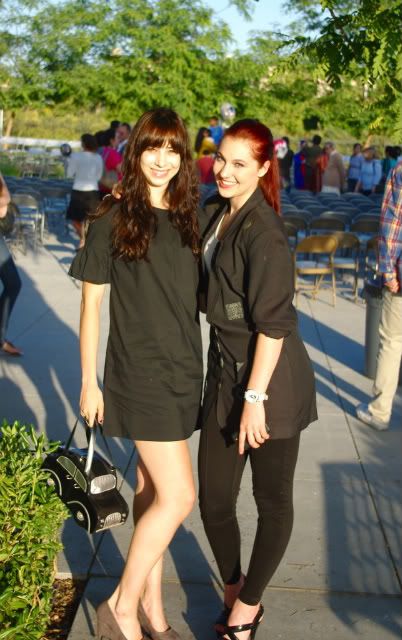 And as always, Taryn looked gorgeous. I swear anything that girl does is brilliant.
P.S. I was one of "Elle's Featured Followers" on Edk.Dolce! You can see the post here