Well, the menswear trend has definitely hit this year, and personally I couldn't be happier. I've always loved the concept but felt I couldn't pull it off. So as I continued to see the trend appearing on some of my favorite runways, I decided to gather up some 'inspiration' and give it a shot.
Not to mention Patti Smith is one of my idols, and she constantly rocked the menswear trend.
My take is at the bottom, after the extremely long list of inspiration pictures...
Paul Smith Spring 2011 RTW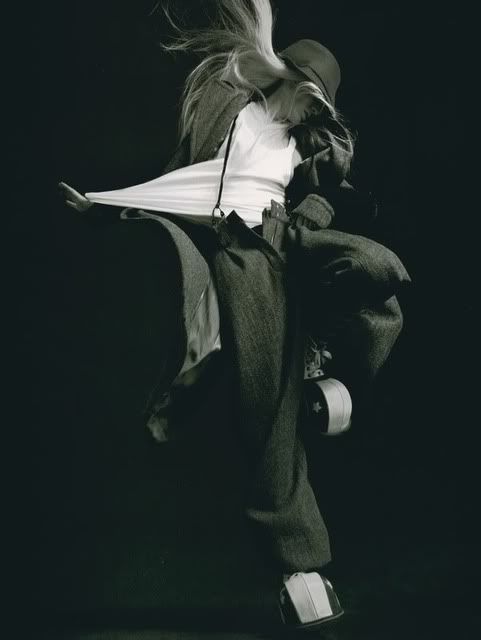 Natasha Vojnovic Flair Italy October 2006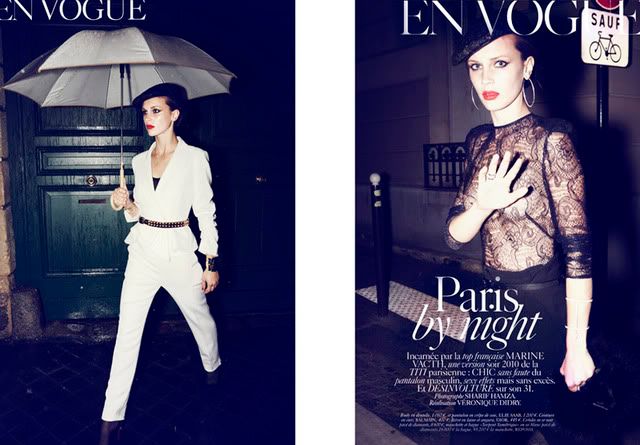 Marine Vacth in 'Paris by Night' September 2010 Vogue Paris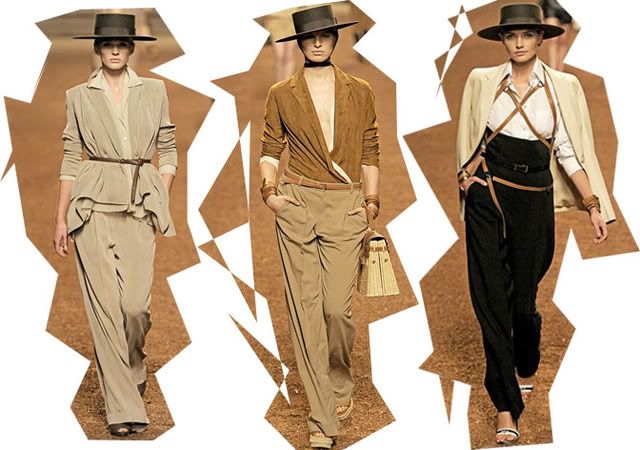 Hermes 2011 Spring RTW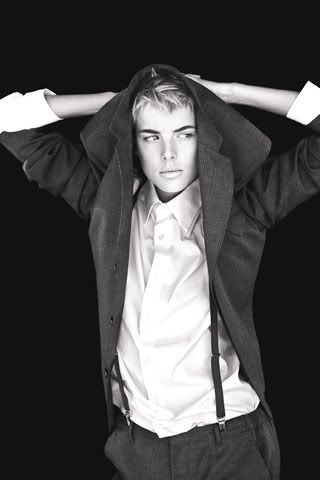 Agyness Deyn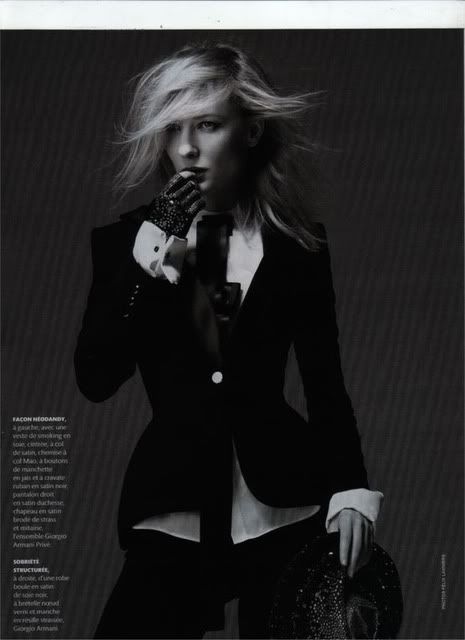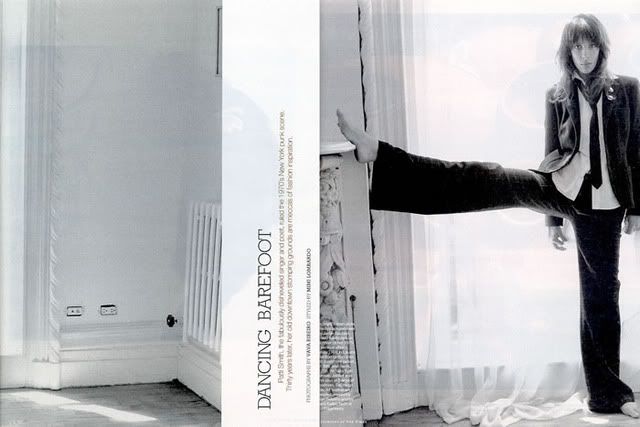 Patti Smith
Patti Smith 1975 'Horses' Album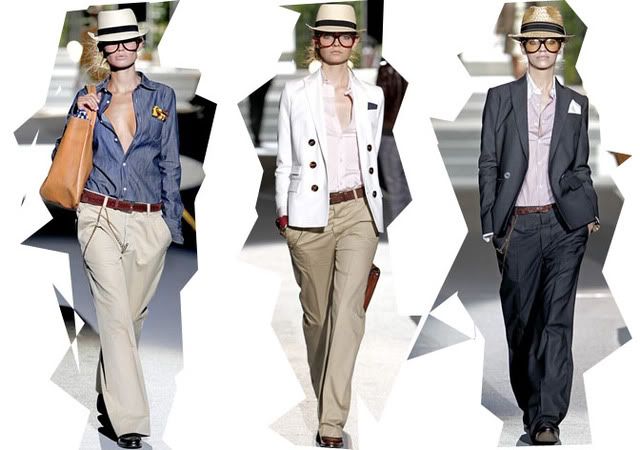 Dsquared² Spring 2011 RTW

Collage including images via The Sartotialist, Gucci, and google search.
Note: This will be the first time I've attempted this style, so let me know how I did!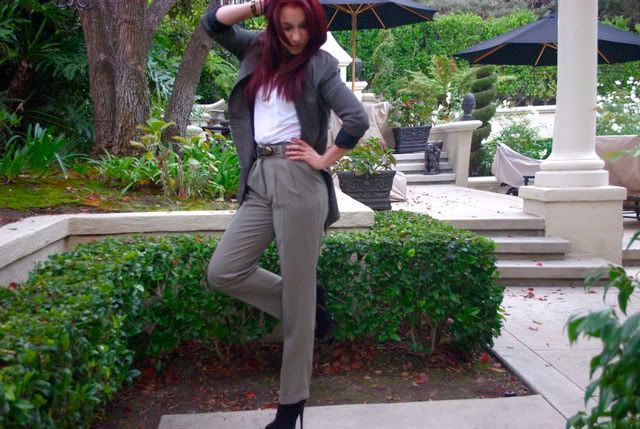 L. Bates blazer, Harris/Wallace vintage trousers, Lsuhh tee, vintage belt, Steve Madden booties.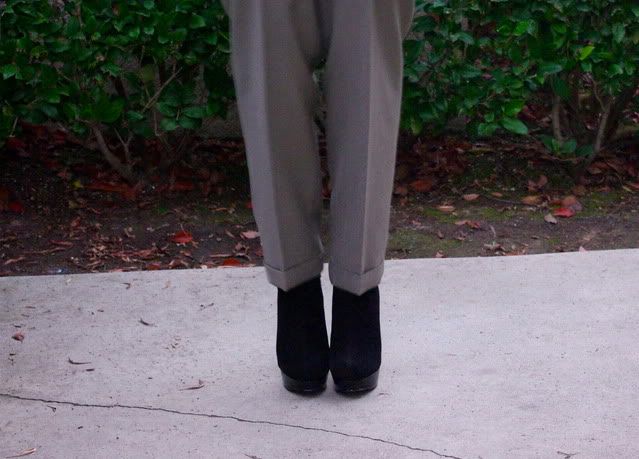 I just got these booties in the mail, I am officially in love. With the gorgeous black suede, patent wrapped platform and heel, and a towering 5 inches, how could you NOT love them?
So, will you be rocking the menswear trend this fall/spring?