I am so in love with this jacket. Love isn't even the right word- Admire....worship....cherish.....idolize.... it can't even be put into words how much I love this jacket.
Denim biker jacket [storets.com], J Brand jeans, Steve Madden booties, vintage Charles Jourdan sunglasses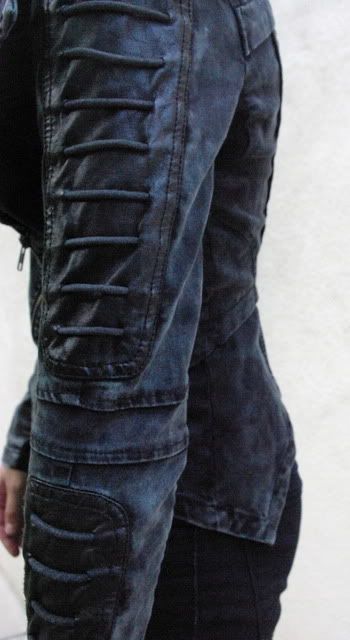 Isn't the detail gorgeous? The sleeves have these stitched leather panels that I just adore. This jacket is definitely one of my favorite pieces in my closet now!
p.s. sorry for the grainy picture quality, my dad messed up the sensitivity level when we were in Sun Valley but luckily I fixed it.