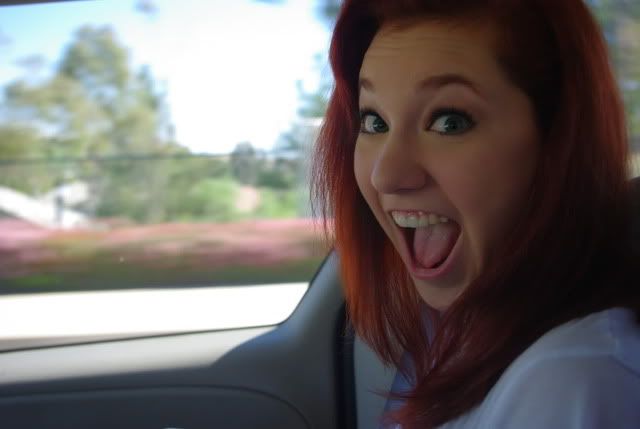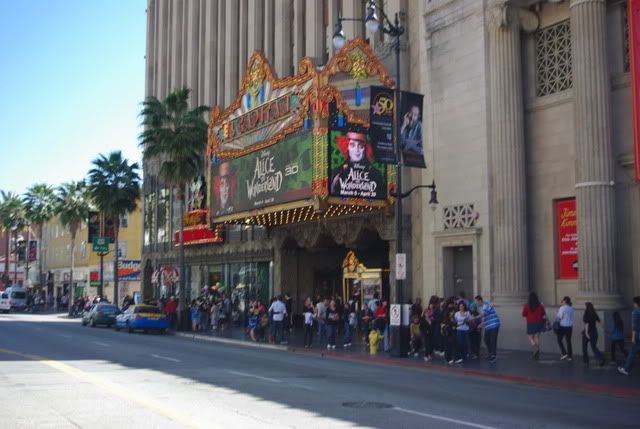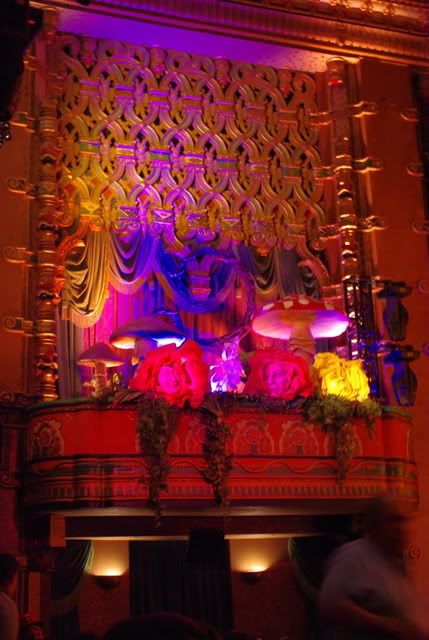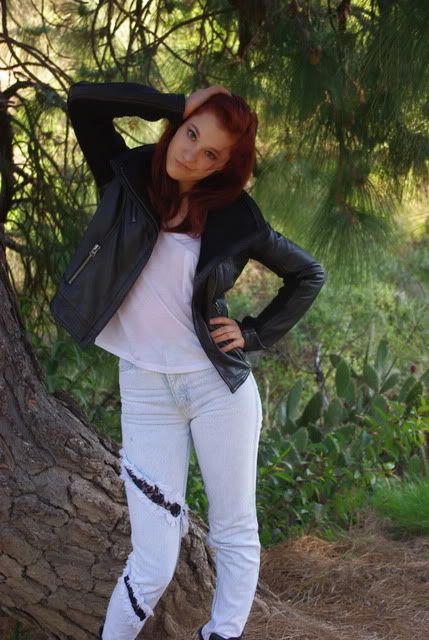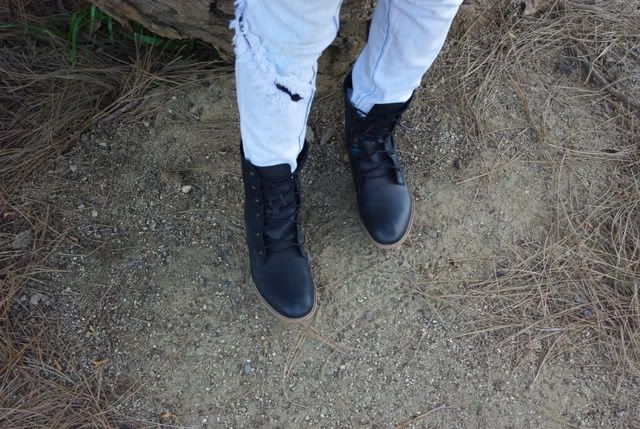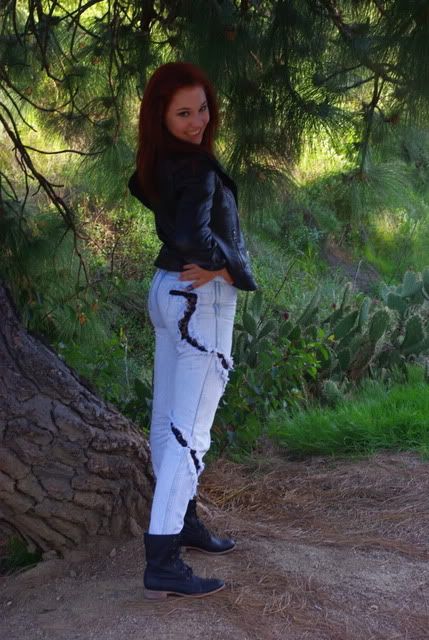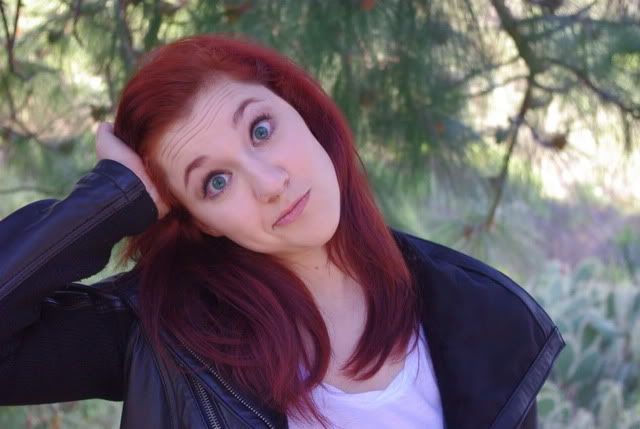 Jeans: Vintage (from Mom) with Lace inset
Leather Jacket: Metropark
Recently I went up to LA with my best friend Taryn, her sister Jamie, and her parents to see Alice in Wonderland at the El Capitan Theatre. It was completely gorgeous...the inside of the theatre was decorated for the movie.
They had a lot of the costumes downstairs, and the Mad Hatter was my favorite.
I really loved the movie, I enjoyed the "new" take on Alice. I honestly think Tim Burton is a creative genius!
Mia Wasikowska had the most gorgeous long blonde curly hair in the movie...it made me miss mine until I walked out of the theatre and all the females had blonde hair. Oh how it made me love my red.
After the movie, Taryn's parents drove us around the hills in Hollywood and we stopped in a park to take pictures.
I hope to go up to LA with Taryn more and more this summer!