On Wednesday of last week, I got to do something amaazzinggg!
I spent the whole day on the set of my favorite TV show of 7 years, The Office!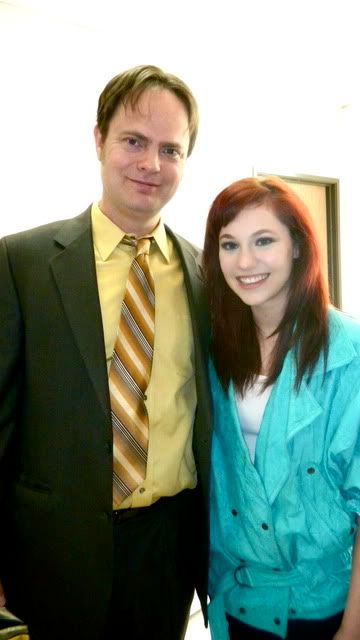 Me and Rainn Wilson. Dwight Schrute is DEFINITELY my favorite character.
L-R: My beautiful mom, Ed Helms, Me, and Steve Carell
Wearing Dwight's glasses, at his desk! (:
Michael's desk and the 'World's Best Boss' mug!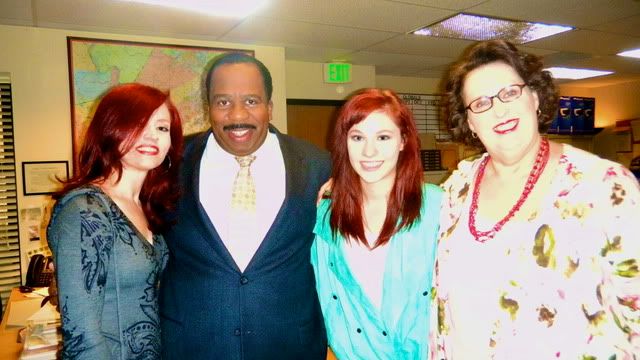 L-R: Mom, Leslie David Baker, Me, Phyllis Smith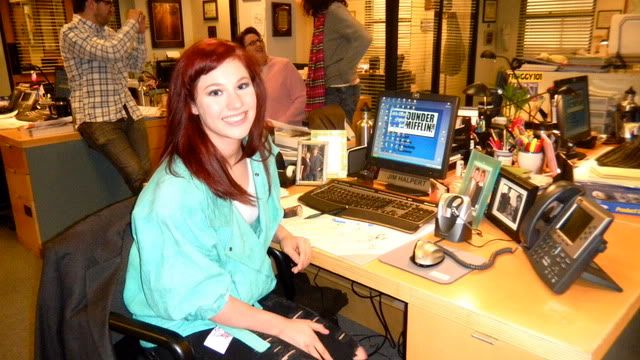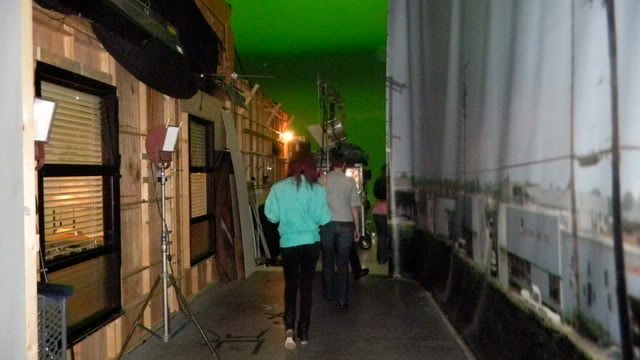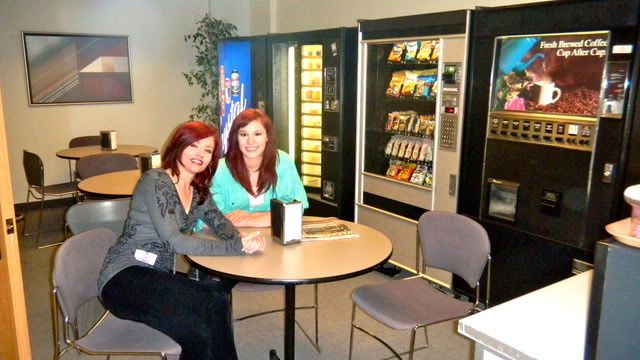 Chillin' in the break room(:
Sitting in Dwight's Car! (: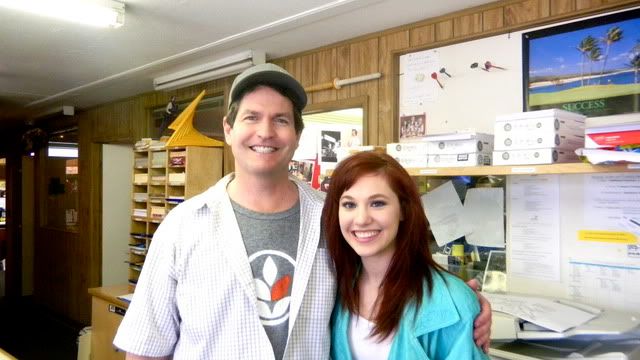 Philip Shea, props master/good friend and reason I was able to visit the set!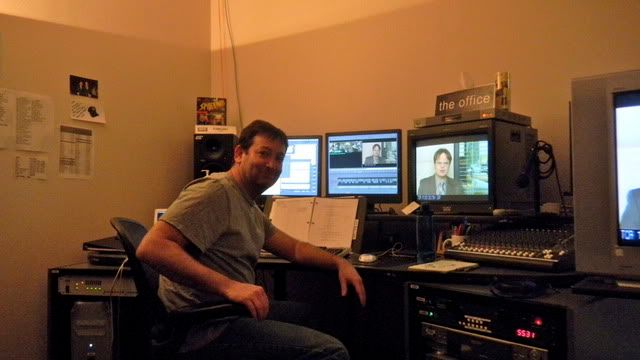 editing room, I LOVED it there. The editor is my new best friend. (:
L-R: Paul Lieberstein, Mom, Oscar Nunez, Me, Kate Flannery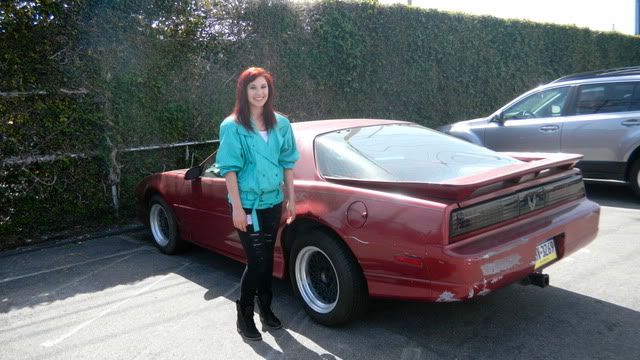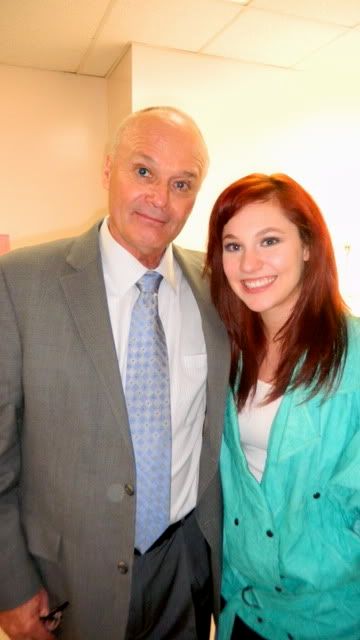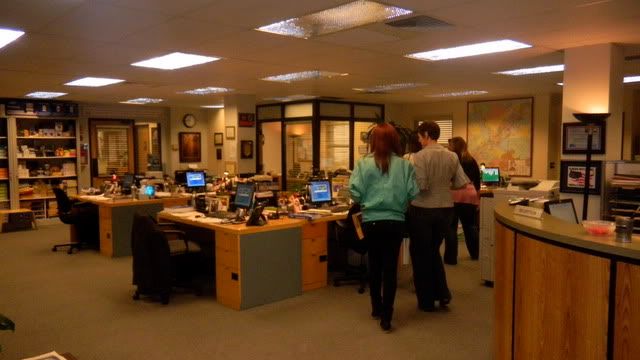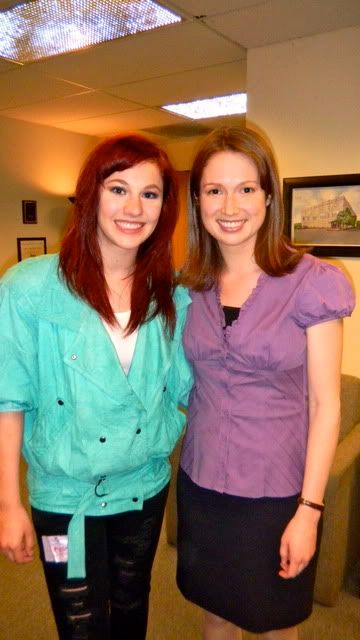 L-R: Jenna Fischer, Mom, Me, Angela Kinsey
Jacket: Vintage teal leather jacket (from Mom)
Now, at this point you're probably saying to yourself, "how the hell...."
In December of 09, I went to Vail, CO to have surgery on my hip in order to repair a torn labrum. A few days after my surgery, I was in physical therapy and I saw this guy had on a Dunder Mifflin hat.
Naturally, as a massive fan of the show, I said "Hey I like your hat!"
Somehow this was a springboard for a conversation I never could have imagined.
He and my mom were talking about all kinds of stuff, and then he mentioned that he just happened to be the Props Master for The Office.
He then went on to say when we got back to LA, we should come to the show!
At that point, I had pretty much stopped breathing.
So long story short, we kept in touch over the months and he emailed my mom the other weekend and invited us down on Wednesday.
Let me just say, it was one of the best days of my life.
I spent about 7 hours on the set, and met all the cast and crew members except for John Krasinski (Jim Halpert) and Brian Baumgartner (Kevin Malone).
I was a little bummed about not meeting them, but Philip (props master) said I could come back another day.
My Mom and I got a tour of the set and property, watched them film scenes for upcoming episodes, had lunch with the cast, and talked to each cast member individually for at least 10 minutes.
I took a picture of the cast with me and they all signed it! They were all so nice and down to earth, it was just an amazing experience.
(Unfortunately my mom wouldn't let me take MY camera, since she claimed it was "too big and bulky". She used her little point-and-shoot, so I apologize for the quality of the pictures. She's as stubborn as I am, and claims her camera is just as good as mine. Hah, okay.)