The weather in California has been so weird lately. Monday it was sunny and beautiful, and Tuesday and today have been raaaiinnyy.
I just got my hair done today.
I actually love the way it's growing out.
This is my impression of my gargoyle.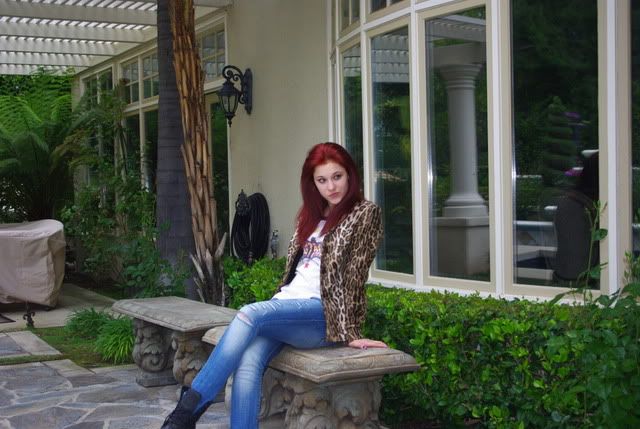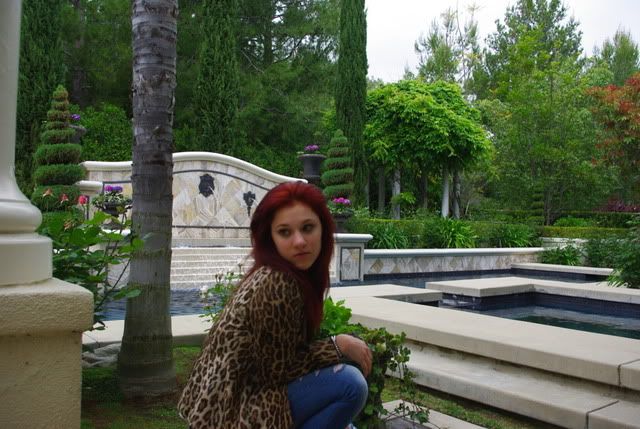 I LOVE my backyard in the spring. Everything is in bloom.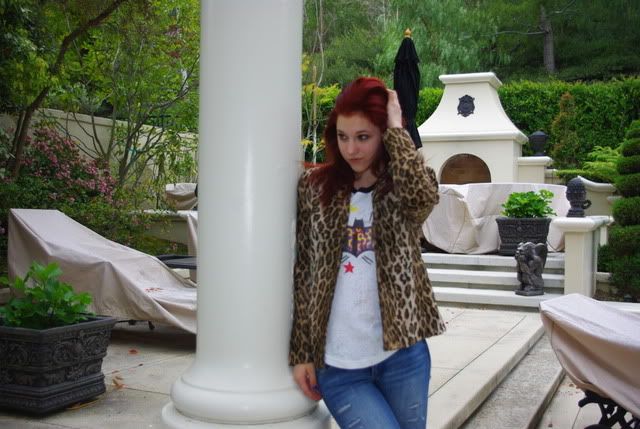 Leopard Blazer: Charles Grey
Oh how I love Batman. You may not know this, but I kind of AM Batman.
Yeah I know, I'm awesome. (:
I even put Batman baindaids on the toes of my skates, to protect the "white" while I'm training.
There is always a method to my madness.
It seems like all I've been wearing are my boots.
Don't get me wrong- I LOVE them. They're made of the softest leather imaginable and are super comfortable to wear.
I can't really wear any of my cool shoes, I'm not allowed to wear heels right now because of my surgery.
Something to do with the fact that the heel shifts my pelvis and then puts too much strain on the part of my hip that I had operated on. Oh well.
I have yet to wear my Leopard Ashish X Topshop wedges that I got for Christmas. Damn it.
I'm so excited, I've gotten more followers recently! You guys ROCK!
Oh, and in other news, I recently ordered the Chanel eyeshadow quad in Kaska Beige from the Spring 2010 line.
It came yesterday, and I wore it for the first time today. It's my new love(: