Well, I've had an interesting week. I pinched my hip capsule a week ago and caused my hip flexor AND capsule to swell up, so I've been off the ice for about week or so, and I'm looking at a bit longer, since it still hurts.
In my downtime I've been doing homework non-stop, so I haven't changed out of my PJs.
I did go to physical therapy on Wednesday, but nobody wants to read about an outfit involving skating attire, right?
However, spring is in the air and it inspired my hair and makeup choice when I left for PT.
So I've decided to do a little makeup/hair tutorial, inspired by the arrival of spring in Southern California.
In other exciting news, I was awarded my first blog award by Rae of a little rae of sunshine! I'm pleasantly surprised, especially because I haven't even been blogging for 2 weeks yet! Thanks Rae!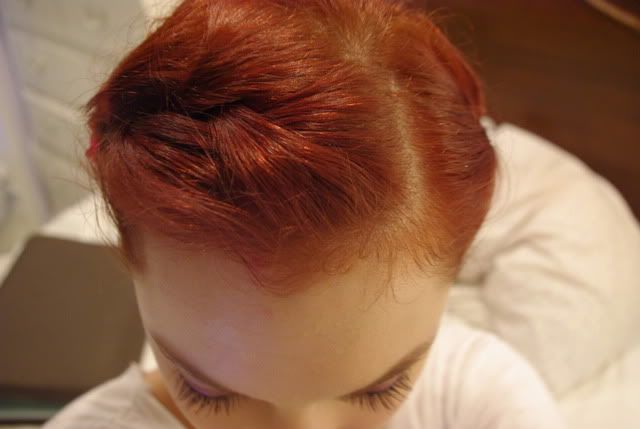 I french braided my bangs to the right and all the way to the back of my head.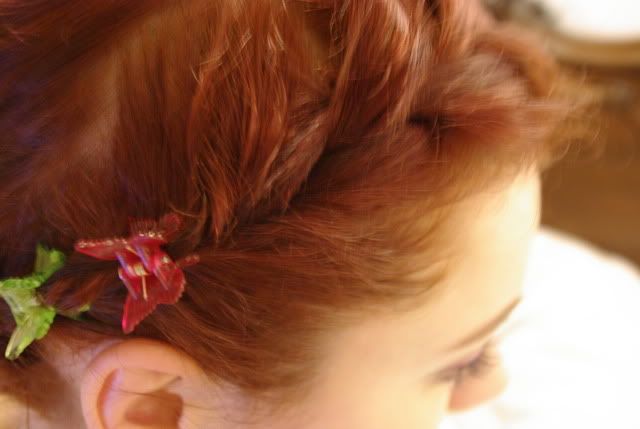 I added some butterfly clips- I've had them for about 12 years! I think they're PERFECT for holding the braid in and they capture the essence of spring.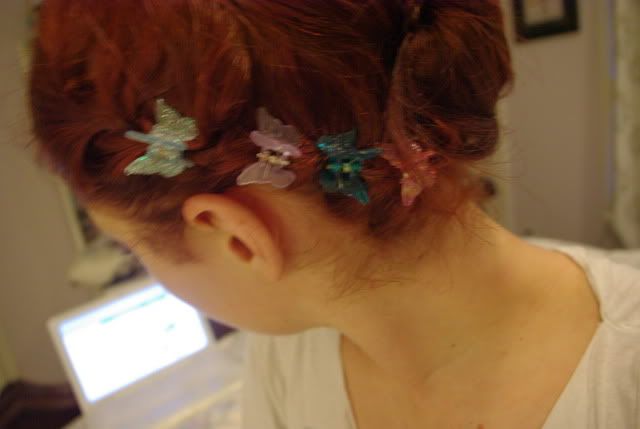 I french braided the left side as well, and added more butterfly clips. I used 4 on each side.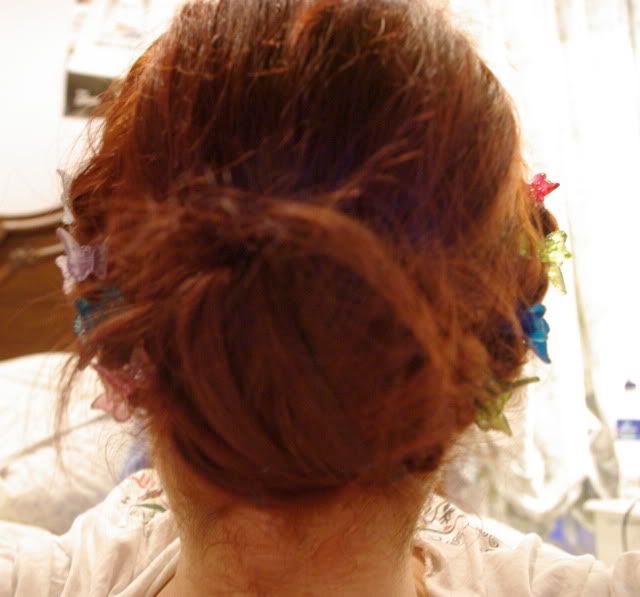 I decided to end the braids in a messy bun.
Perfect for spring, right?
(please excuse the pictures, my room is very messy and I decided at the last minute to take these pictures, so it was about 11 P.M.)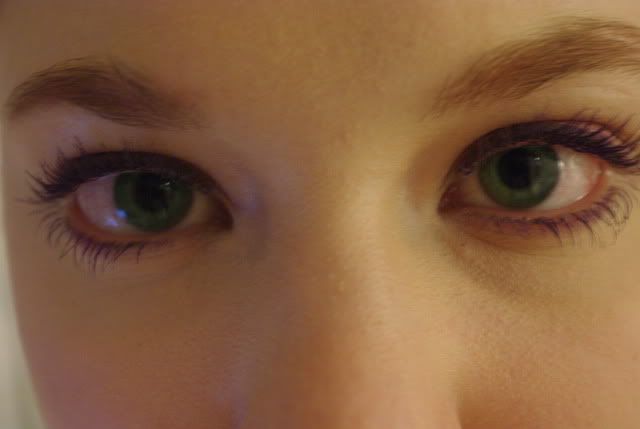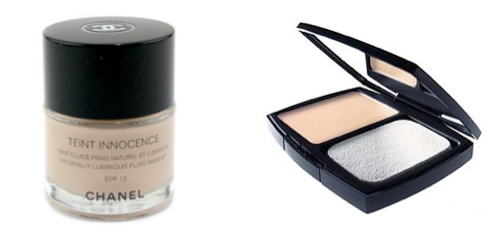 I always use Chanel Teint Innocence in Alabaster for my foundation. I usually put a little moisturizer on about 5 minutes before I apply my foundation, just so it goes on easily and I don't get a cakey look. After I finish putting on my liquid foundation, I use the Chanel Double Perfection Compact in Soft Beige all over. It gives it a finished look, and when I skate I usually sweat, so it does a great job of keeping my makeup looking fresh.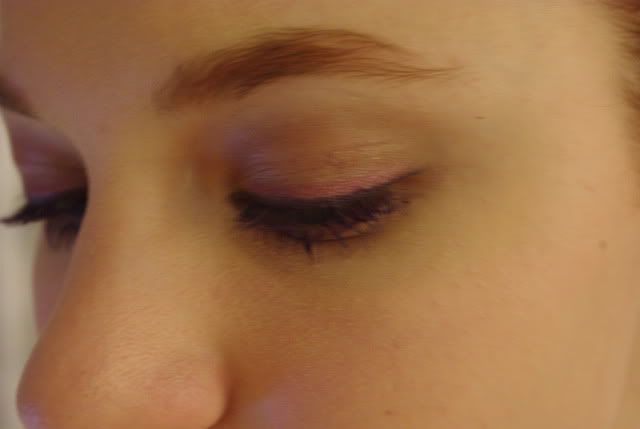 (Don't make fun of my weird eyebrow, I split it open and had to get stitches a few years back, and the hair grows ABOVE the scar. It drives me crazy.)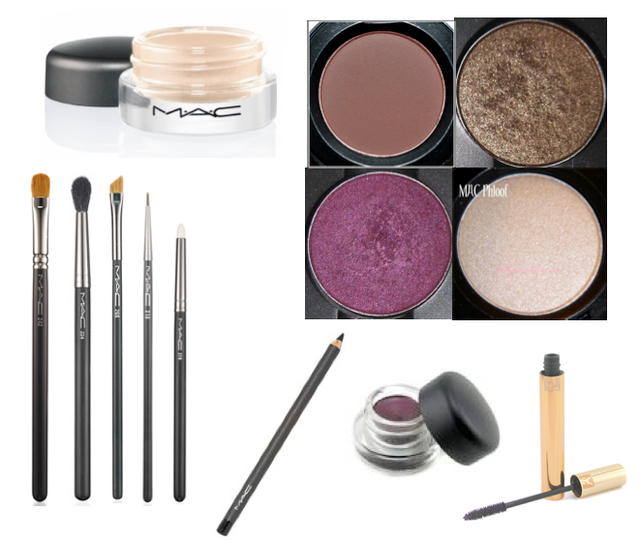 For my eyes, here's what I did:
(the pictures are all in the order that I use them, including brushes)
1. Apply Mac Paint Pot in Bare Study evenly all over lid, using your index finger.
2. Using the first brush (Mac 242 Shader Brush), put quite a bit of the Mac eyeshadow in Embark and Tempting onto each side of the brush.
3. Using a kleenex, blend off the excess eyeshadow from the brush. (get most of it off, you want a light color)
4. Apply the Mac 242 brush to the crease of your lid, going from one side to the other. (I usually give it a little extra right under the brow bone)
5. Make sure the brush is completely clean when you use it, with no traces of eyeshadow on it, and blend using the Mac 224 Tapered Blending Brush. Use in circling motions all across the top lid.
6. Using the Mac eye kohl in Smolder, thinly line the top lid.
7. Soften the line using the Mac 210 Precise eye liner. (Just trace the line, and smudge a little.)
8. Using the same Mac 210 Precise eye liner brush as step 7, WITHOUT cleaning it, lightly line your lower lid, just below the lashes. It should be very soft, not harsh.
9. Trace over the Kohl with Mac Fluidline in Macroviolet, using the 210 Precise Eye Liner again. (I don't usually clean it, I just dip it in the fluidline after using it from the Kohl)
10. After lining both top lids with the Fluidline, lightly trace over the bottom lid, where the Kohl is. If too heavy, use a Q-tip and lightly smudge/wipe off the excess.
11. Using the 266 Angle Brush, LIGHTLY trace above the eyeliner using Mac eyeshadow in Plum Dressing. (If you use too much, the color will be too harsh.)
12. Apply YSL waterproof mascara in Fascinating Viole to both top and bottom lashes.
13. Finish with dabbing a bit of Mac eyeshadow in Phloof! into the corner of your eyes using the 219 Pencil Brush.
Okay, so easy right? It may seem like a lot, but it only takes me about 15 minutes to do everything, including my foundation. I hope I explained it well enough, it was my first try at a makeup tutorial. Let me know if it works for you!
I thought I might let you in on a little weird habit of mine...whenever I do homework, I play the Pirates of the Caribbean soundtrack on repeat. It makes me feel like I'm a pirate on this epic journey across the open seas, accomplishing amazing thing, when in reality I'm just doing math problems. It definitely keeps things interesting. Take a listen!