Oh, go to Paris.... In the midday gloom

Of some old quarter take a little room

That looks off over Paris and its towers

From Saint Gervais round to the Emperor's Tomb--
So high that you can hear a mating dove

Croon down the chimney from the roof above,

See Nôtre Dame and know how sweet it is

To wake between Our Lady and our love.
And have a little balcony to bring

Fair plants to fill with verdure and blossoming,

That sparrows seek, to feed from pretty hands,

And swallows circle over in the Spring.
Excerpt of "Paris" by Alan Seeger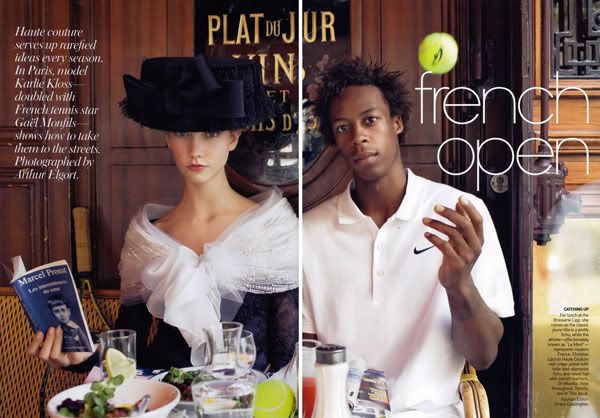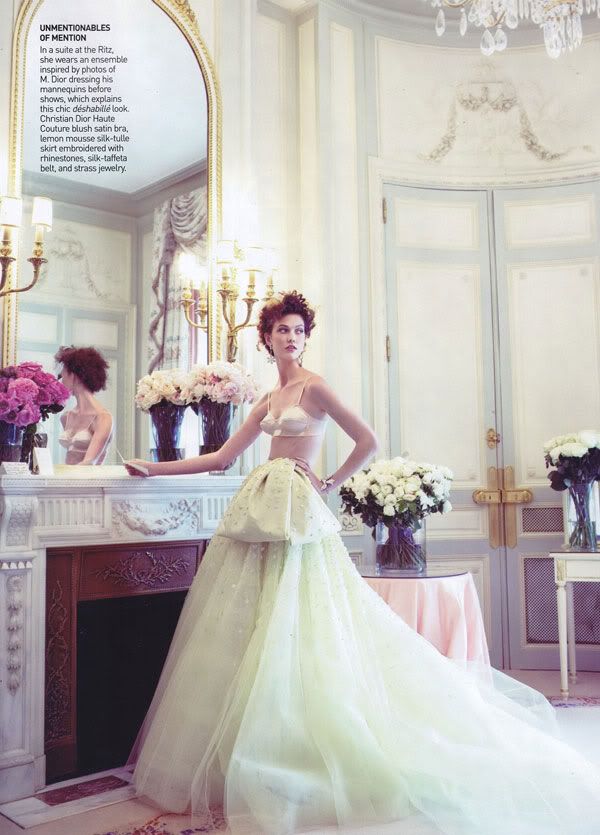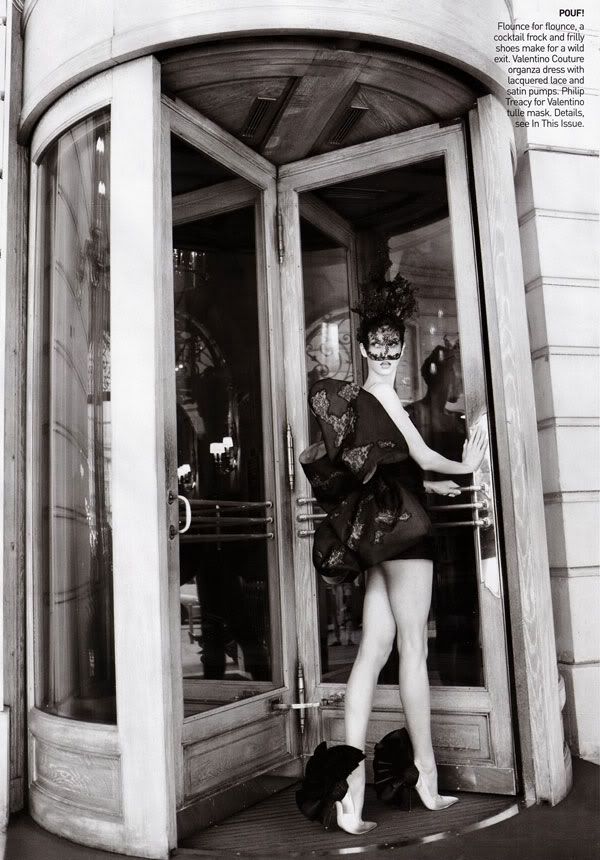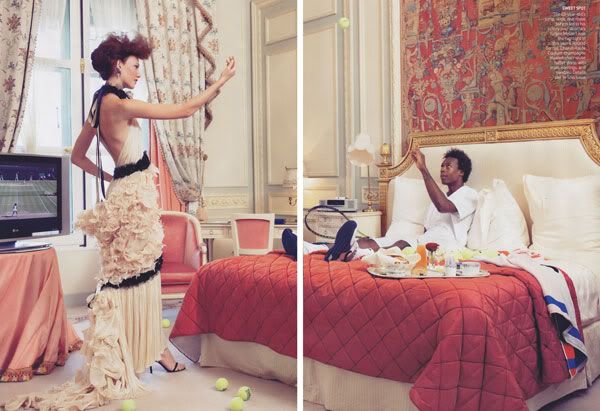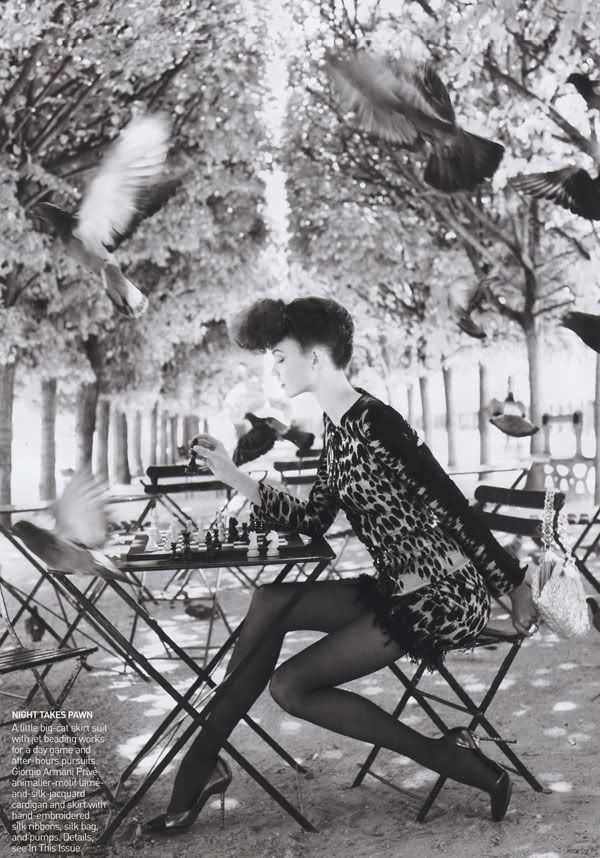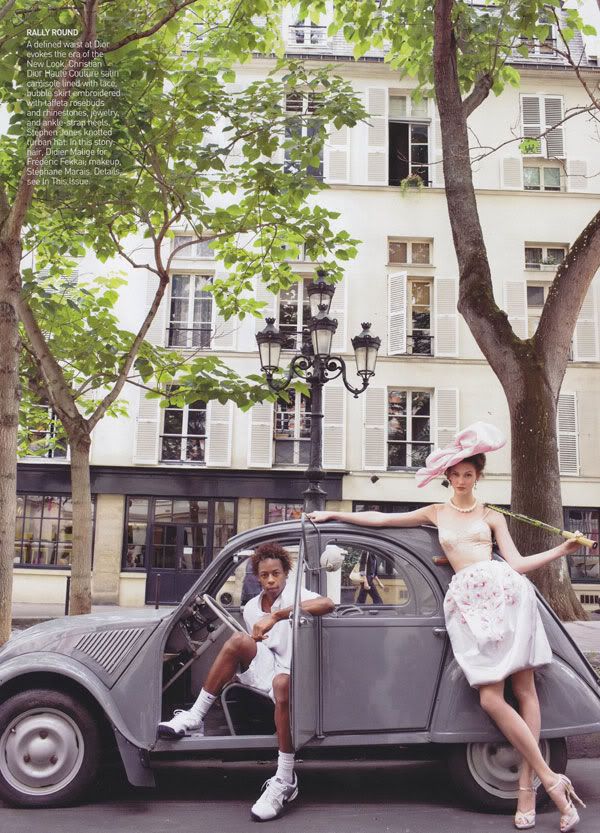 This is one of my favorite editorials...I find it breathtaking.
Everything about the city of Paris is beautiful and ethereal.
I remember getting my hair done at the salon, and I was reading vogue and saw this editorial.
My first course of action was to sigh and gush about it, because it was featured in my favorite city in the world, and with one of my favorite models.
Then I immediately texted Taryn (Style Phenomenon) to go pick up a copy of Vogue October 09 IMMEDIATELY!
I even convinced my hair dresser to let me keep the salon copy of the magazine.
When I finally get around to making my giant photo collage on the wall in my room, this is definitely getting a place of honor.
------
Images via livejournal, poem via blackcatpoems